My colleague Babsie Steger, chef and nutritionist, has a beautifully renovated hamlet, Les Terres de Gaïa, in the area of Gers (known as French Tuscany) and has given me the opportunity to teach morning and evening classes along with her delicious detox cuisine and state of the art treatments.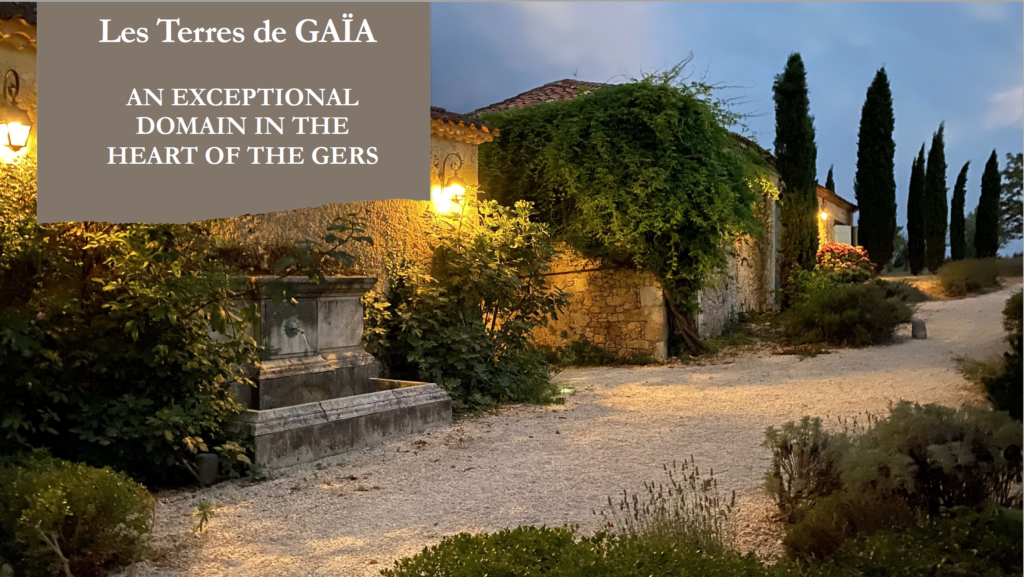 Date: 25th – 29th August
Nearest Airport: Toulouse; about 1.5 hrs from Hamlet

High-End Accommodation:

At Terres de Gaïa, we welcome you in the warm atmosphere of a private hamlet, located in a 7 hectare green setting with a view of the Pyrenees. All the infrastructures of our domain have been restored with noble and natural materials.
The 5 rooms, including a Suite, all enjoy a view of the valley or the estate. Most of them have private terraces. They are equipped with 100% organic bedding (duvets, pillows, mattresses, box springs). Shower gel, dryers, towels and bathrobes in cotton and bamboo fibre are provided.
What's the GYROKINESIS® Method?

This method has been specifically designed by dancer Juliu Horvath, to help people move their body in circular and fluid sequences, thus improving postural alignment, breath, strength, and flexibility simultaneously. These sequences are non-impact and are safe for many ages and abilities.
What's included?

– Accommodation
– 3 meals a day with detoxifying ingredients by nutritional chef, Babsie
– Babsie will offer a refined vegetarian cuisine. The freshness and quality of products comes directly from her 200 m2 organic vegetable garden, or from local producers in organic farming. You will have osmosis and energized water available as well as flavored waters and herbal teas.
– 2 x daily Gyrokinesis classes
– 2 Iyashi Dôme® detox treatments of 30 mins.
– Massage treatments of 60 mins: sports, drainage, energy, shiatsu, reflexology, etc.
– Bol d'air Jacquier® – Oxygenation
– Free time, relaxation
– Electric bike rides
– Visit of the vegetable garden
– Visit villages and castles in the surroundings
– Access to the gym: spinning bikes, rowing machine, sauna
– Pool
– Library and DVD library (collection of 3,000 films)

What's not included?

– additional massage treatments
– consultations with Babsie
– 1 to 1 GYROTONIC® sessions with Kindall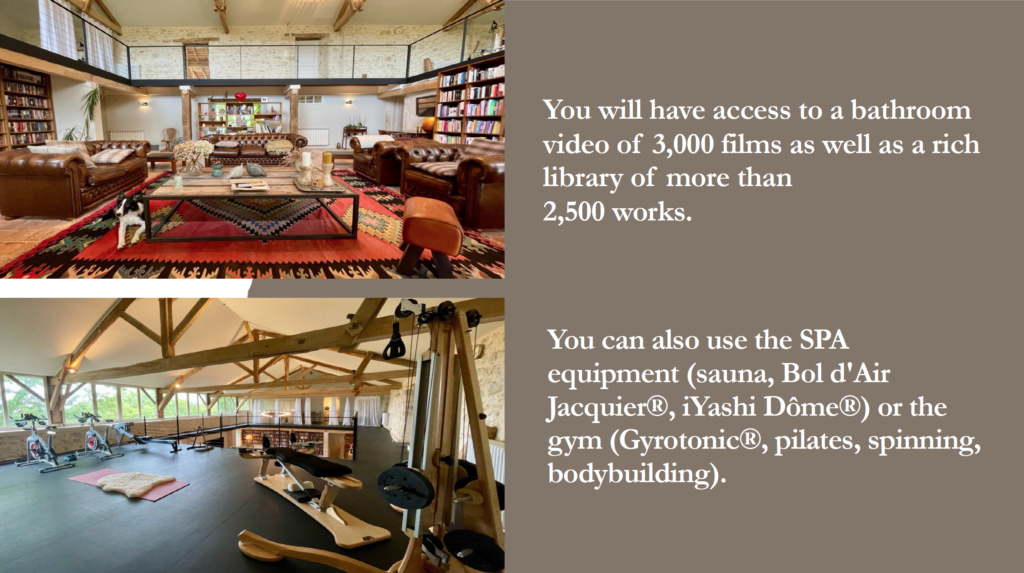 Pricing for 4 nights, 5 days:
Early Bird 1400 € / per person, until 1 May (does not include suite)
1590€, per person – private room or master suite with terrace
1450€, per person – shared room
Deposit to Secure Spot: 750€
Full payment due 25th July.
Cancellation Policy: No refunds after 25th July.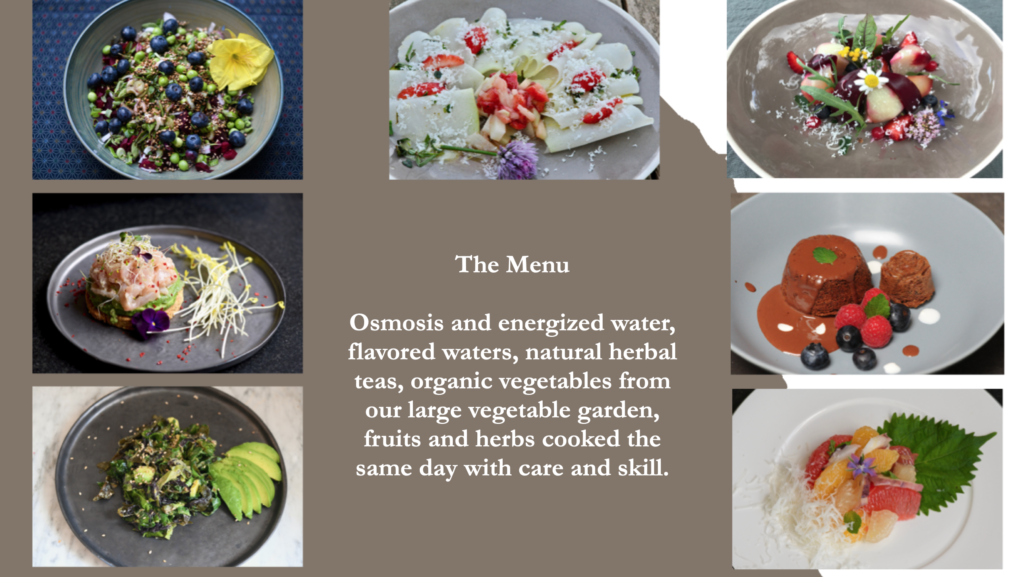 To Register:
Place your deposit to the account below –
750€
SAS TAULET
IBAN FR76 3000 3033 4200 0206 4654 862
BIC SOGEFRPP
---
More about Babsie

After 30 years of practice and learning from health and wellness professionals, Babsie became a specialist in detox cures, as well as sharing yoga workshops and cooking workshops. She will advise you throughout the weekend and, of course, for your return to active life. Babsie will also guide us for the use of devices such as the iYashi Dôme, Jacquier air bowl or the essential draining and detoxifying massages to facilitate the evacuation of toxins and get back our energy. https://lesconseilsdebabsie.com
More about Kindall

Kindall is a professionally trained dancer, certified GYROTONIC® / GYROKINESIS® Trainer, Barre Instructor, and Stretch Therapist. She has worked with people of different ages, abilities, and backgrounds throughout California, Portugal and the UK over the last 10+ years. She loves utilizing her experience and knowledge from Dance and Dance Science to further help each client increase fluidity in movement, strength and body awareness. https://themovementblog.co.uk/kindall