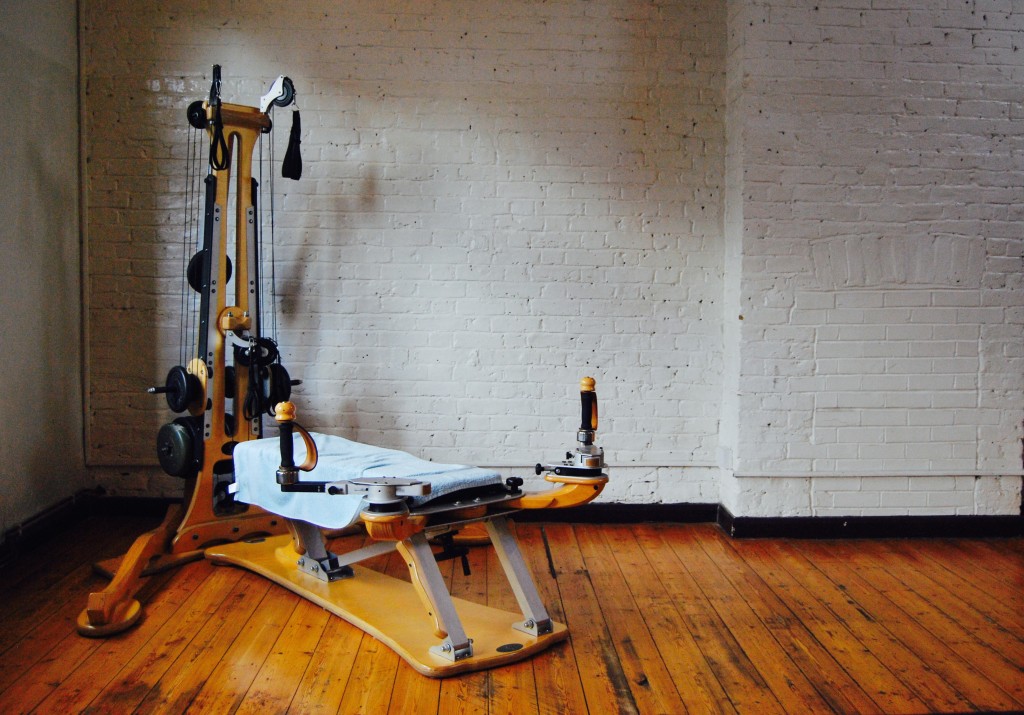 What is the
GYROTONIC®

Method?

Word Origin

Gyro–

|ˈdʒʌɪrəʊ|

combination form.

relating to rotation

–tonic

|ˈtɒnɪk|

adjective.

giving a feeling of vigor or well-being; invigorating;
(Physiology.) relating to, denoting, or producing continuous muscular contraction
Background
The principles and techniques of the GYROTONIC® method were created by dancer and athlete Juliu Horvath in the 1970's when he acquired an injury. Originally known as 'Yoga for Dancers', this work later became known as GYROKINESIS® which involves only a mat and a stool.
Thereafter, Juliu increased its potential and developed the GYROTONIC EXPANSION SYSTEM® in the 1980's, which includes the Gyrotonic Pulley Tower Combination Unit (the main machine) along with many other types of equipment. Horvath still continues to refine both the Gyrokinesis and Gyrotonic methods and its equipment today.
The Machine
It is called the Gyrotonic Pulley Tower Combination Unit. It's unique designed will help you to move without pain. This particular machine uses a pulley system which includes weights and two rotating handles to provide smooth, circular movements.
It has been designed to help reduce abrupt movements and risk of injury, which helps to create less impact on the joints. The mover is able to produce three-dimensional movement to allow more freedom in the focus, breath, and movement.
It is especially beneficial for the spine (i.e. postural alignment). Overall, it helps to improve flexibility, coordination and range of motion.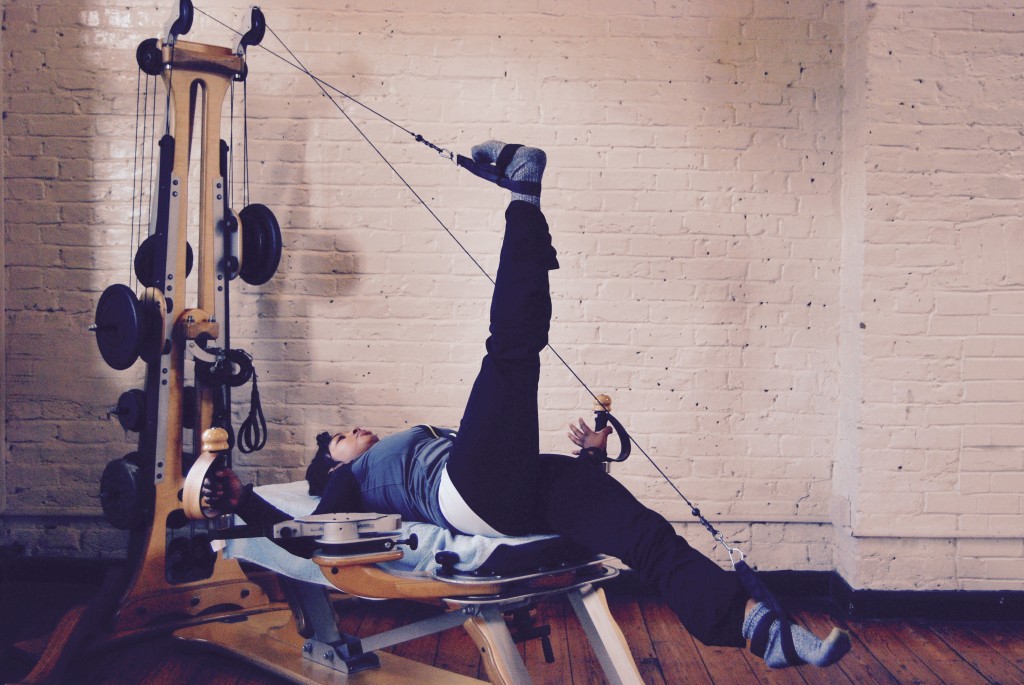 The Sessions
A few basic principles and movements of the method are thoroughly explained. Exercises are shown throughout and we often move together. Movements guided with hands on, breath and counting. You will learn how to relax and move more efficiently. Your class will be catered to your needs as pain and discomfort are avoided.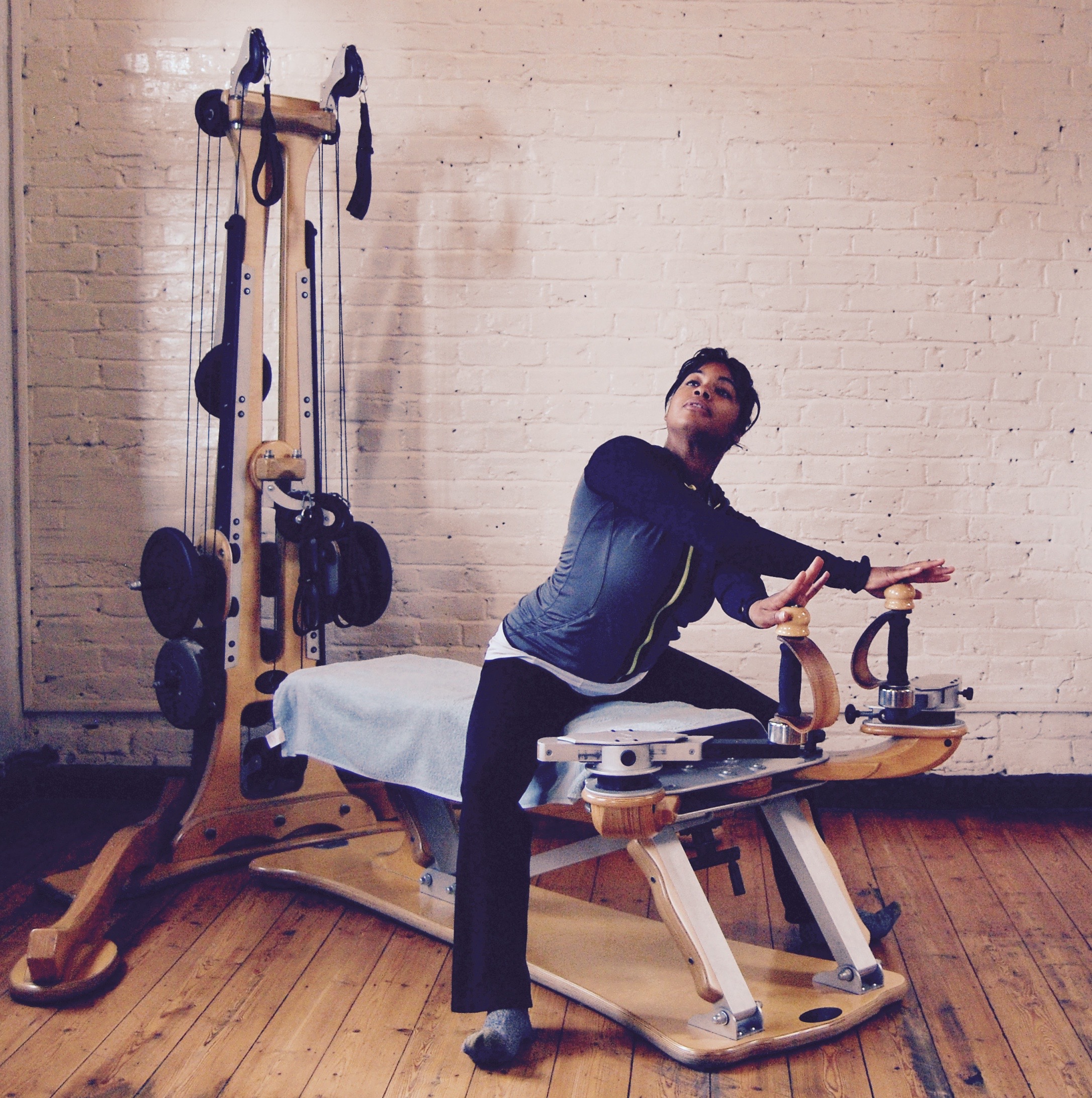 A Unique Method
Consists of a healthy combination of physiology, physics, dance, yoga, swimming and tai chi.
Can actively improve awareness of alignment and movement in everyday life and exercise (even when sitting).
Maintains a focus of the body as a whole.
Links naturally to the continuous anatomical spiralling of the body.
Enhances skeletal and muscular health.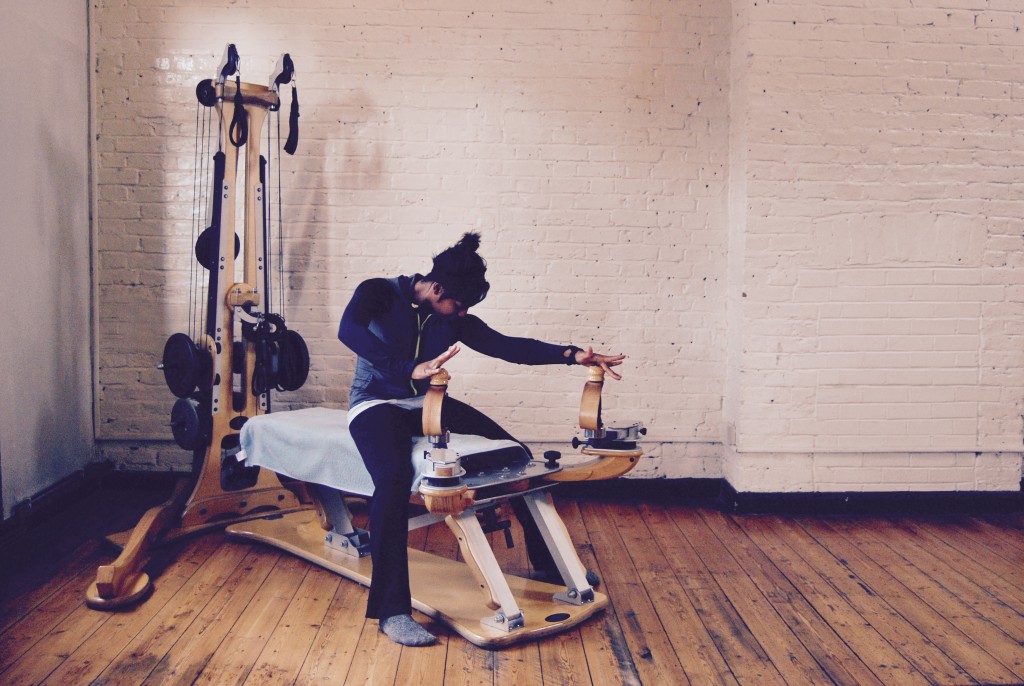 Take a Class in London
---
Become a Certified
GYROTONIC®

Trainer
You must take enough classes to be comfortable with the technique with a certified Gyrotonic Trainer.
Then you can attend the Pre-training course which is followed by the Foundation course, which is taught by a Master Trainer.
You then have Apprentice hours (in your own time) and Supervised Apprentice hours (with a Master Trainer) to complete. Once the hours are completed, your newly learned skills will need to be approved to continue.
At last, you can attend the Final Certification course, which takes place over 3 days.
The Gyrotonic Level 1 Certification lasts for two years. After that, you will have an array of options to choose as an update.