Babsie is a dear, yet long distance, friend of mine. We first met in 2016 at the

GYROTONIC®

Applications for Dancers Course in Paris, France, but have kept in contact since then. In fact, she's helped me a lot with my food intolerances and recurring Candida via Skype.
In her most recent accomplishments, Babsie has created
her own

natural product called, MAGIC BEAUTY OIL, which is a lovely organic blend of vegetable oils and essential oils of 100% absolute purity – no additives, preservatives or synthetic products. Read on to see how Babsie succeeded as a Dancer, Actress, and a Health Expert.
---
Babsie Steger was born in Austria. At the the age of 7, she passed the competitive entrance examination for the Ballet School at the Opera in Vienna. In addition, at 14 she was also ranked the best Austrian tennis player. Upon graduating from the Vienna State Opera, she moved on to working successfully as an actress in France.
At 19, Babsie arrived in Paris while earning her living as a dancer and model. Fashion shows, advertising shoots, etc., ensued. She then became a fully-fledged actress and performed in international films and series' such as Highlander, as well as Largo Winch, filmed in Great Britain and Canada, and the international show of Borgia in Europe.
At the same time, her first trade as a dancer enabled her to learn how to know her body. Natural and healthy food was always her priority. Watching what you eat every day plays a vital role in developing a strong, healthy body; physically and mentally.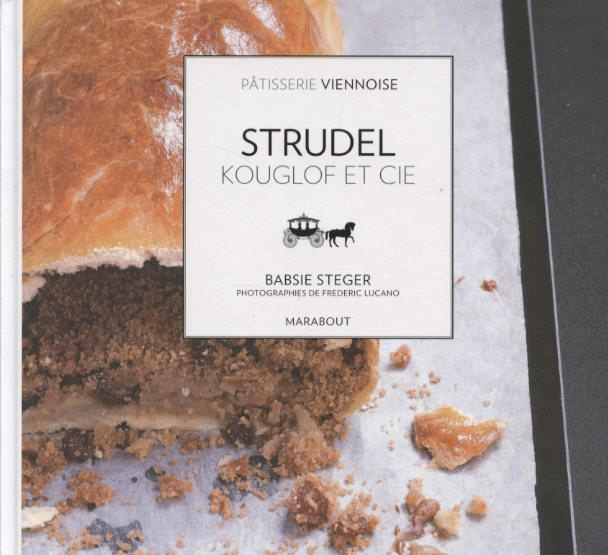 In 2011, she published her first cookbook on Austrian pastries, Stroudel, Koughlof et Cie (Marabout Editions) in which the recipes emphasised the use of organic products as well as its focus on people's well-being.
Babsie knew as a young girl that combining and balancing very natural ingredients of food with careful attention to good nutrition was important for her. In the last 25 years, Babsie worked with her sister – a medical doctor specialist in homeopathy, naturopathy, acupuncture, meditation – who formed the health expert she is today. 
Thus in 2015, she made the discovery of a very effective method called natural face lifting. Now Babsie teaches lessons and organises workshops on how to practise natural face lift. Shortly after, Babsie developed her very own successful skin care product, MAGIC BEAUTY OIL, an exceptional oil for face and neck, 100% organic; only natural and rare ingredients.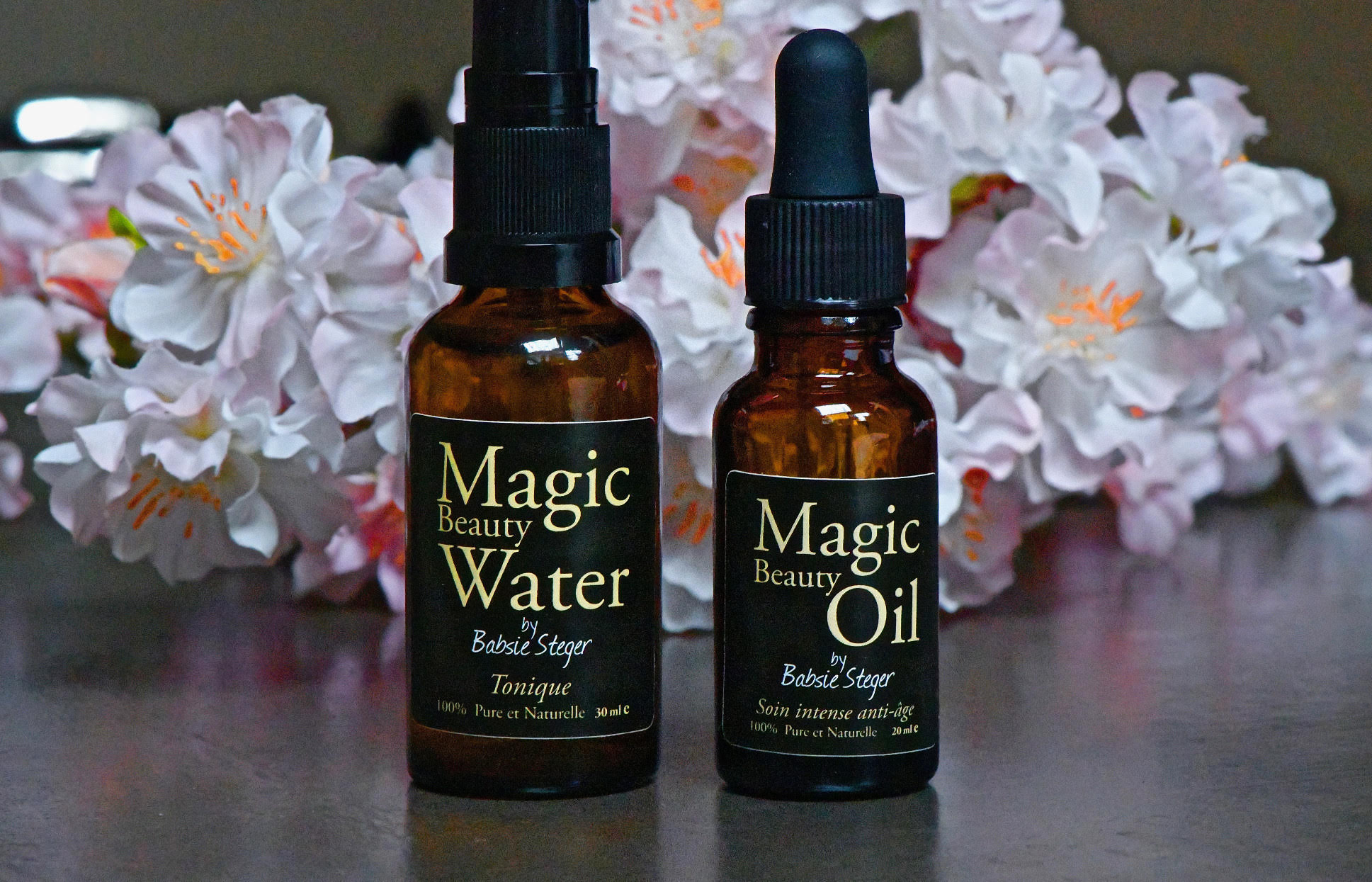 This honest and natural beauty oil regulates impurities, fights strongly against free radicals, tightens pores, and reduces pigmentation spots.
The skin is an organ that absorbs all the products (cream, oil, etc.) that you apply to it and transports them into the blood. Therefore it is very important, that your treatment is nontoxic, and the purest, most natural as possible so that it brings the necessary nutrients to the epidermis.

– Babsie Steger
This treatment is all the more exceptional since it adapts to any type of skin. The essential oils treat, regulate and boost the skin in depth. Magic Beauty Oil's treatment leaves your skin deeply moisturised, refreshed, smooth, and radiant.
Written by Babsie; Edited by Kindall 
---
There are so many things we can learn from Babsie, her discoveries, and accomplishments as a mover, coach, and food and health expert. Browse through her website to discover natural products and methods useful for our entire wellbeing. Download Google Translate to your browser, if needed.
More About Babsie's Natural Products & Work
Le soin Magic Beauty Oil, by Babsie Steger est l'aboutissement des années de recherches. Magic Beauty Oil est un mélange biologique d'huiles végétales et d'huiles essentielles d'une pureté absolue à 100%. Il ne renferme aucun additif, ni conservateur, ni produit de synthèse. Ce soin, hautement actif et nutritif, apporte à l'épiderme des nombreuses vitamines et omégas indispensables.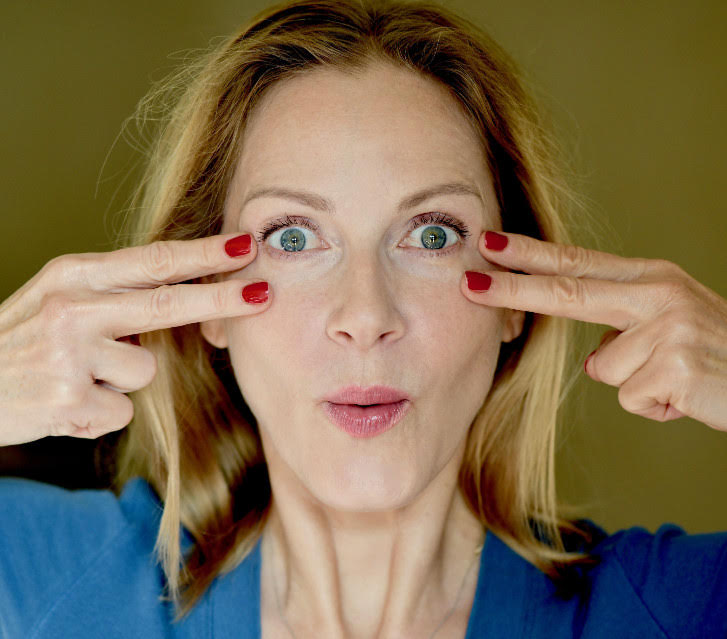 Il y a quelques années déjà… j'ai découvert une méthode de lifting naturel très intéressante. Pour moi qui ai toujours été du côté du " naturel ", j'ai été, je dois bien le dire, intriguée par le procédé et, finalement, conquise.
Le Gyrotonic® Madonna, Gwyneth Paltrow, Lady Gaga s'y sont mises et pour cause. Pratiqué sur machine, le Gyrotonic est une activité ultra complète qui tonifie et étire les muscles en douceur. Découvrez toutes les raisons de ce nouvel engouement.