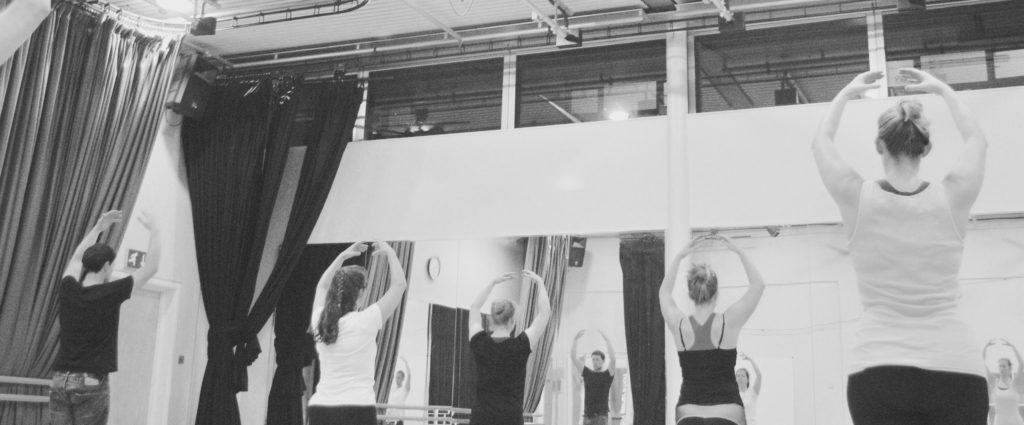 A few months ago, I've started covering Barre Fitness classes for City Academy and Triyoga, Camden, which caters towards those interested in ballet, cardio and overall movement and alignment as an upbeat fitness class. These classes also include yoga and pilates mat exercises.
This particular method has challenged me to keep my music upbeat, simple, clear, yet really enjoyable. In this playlist, you'll get a sample of what I'd usually play when I'm teaching these classes, which is quite different from my slower driven mixes meant for improvisation, for example.
What is Barre Fitness?
Barre Fitness may also be called 'barre fit', 'barre workout', 'barre core', or 'ballet barre'.  This method is derivative and based off the Lotte-Berk Method and The Bar Method. It wonderfully targets muscle groups while focusing on lengthening the muscles, just like ballet. Classes sizes are usually with up to 6-7 people at a time, so it's gives you a 'group personal training' feel.
It is, of course, also great with different fitness levels and body types. No experience or ballet shoes required! Check out the schedule at Triyoga or at City Academy and try it for yourself.
What are my Barre Fitness classes like?
It's a mixture of Yoga and Dance moves combined with specific strengthening and stretching exercises. These exercises include the use of props, such as weights, and floor work. My goal is always to allow students to pay attention to their alignment during to gain the most out of each exercise.
The class focuses on always working and using the entire body but in ways that are achievable yet challenging. Key emphasis: back of leg (i.e. hamstring, gluteus) and core connection. At the end, you'll feel more energised, properly aligned, and ready for the rest of your day.
Kindall usually covers the 1:15PM Barre Fitness class, Saturdays at Triyoga, Camden. Stay tuned for updates on the blog's Facebook page.
Enjoy!
xo