I've only been teaching the

GYROKINESIS®

 Method for the past year, however I've been using this method in conjunction with my dance training for nearly 10 years now. Here are my top 5 reasons why you should take the Gyrokinesis Method too.
The Gyrokinesis Method has been one of the only methods (along with the Gyrotonic Method) to truly address my tightness and weaknesses, which has helped me to move efficiently over the years.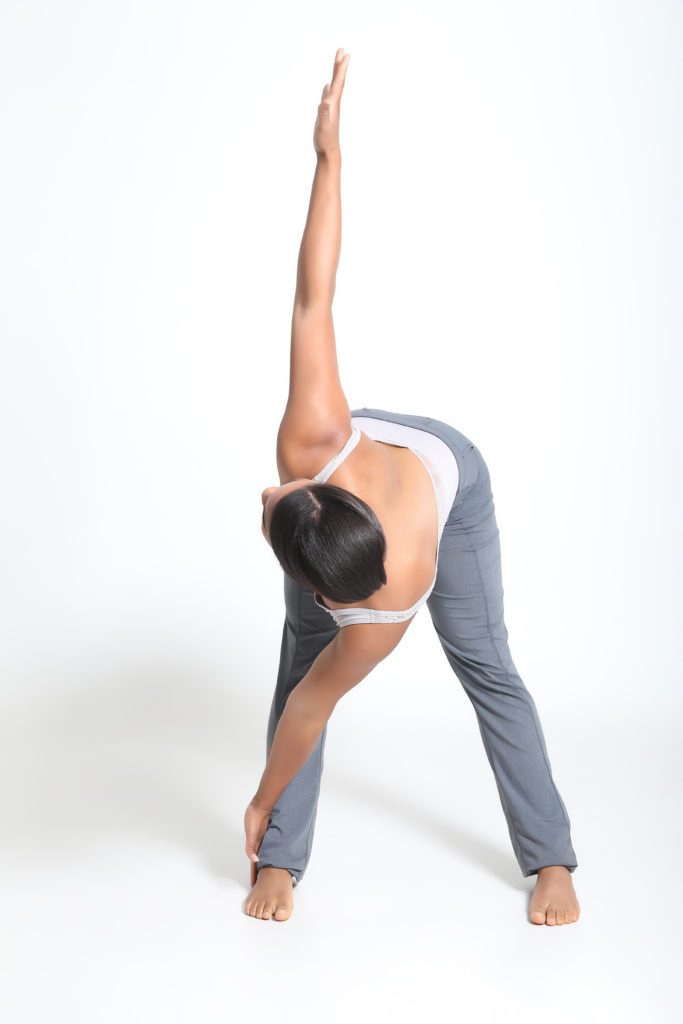 No equipment needed!

Dancers can use this method as a vital part of their warmup and preparation before class and/or performance. All you'll need is floor space and a place to sit comfortably with the feet on the ground. Movements in this method range from spinal motions to a killer abdominal series. There's also a self-massage protocol called Awakening of the Senses, which revitalizes the body from the head to the toes.

Its specific breathing patterns, can help calm not only the mind but release tense, stubborn muscles and, of course, can be practiced anywhere in combination with the exercises. These breathing patterns allow the body to engage properly in movement without overworking and create more energy with strength and release simultaneously.

Not your typical group class.

Gyrokinesis sessions are often taught in group classes, and you won't have to break the bank. Usually classes aren't too big (up to 6-10 people) but it can depend on the studio. These classes are often taught in a circle or semi-circle so there's more space to move and have the opportunity to see the movements and instructions from the trainer.

This is unique and beneficial because the class can actually move as a group, an entity, without that completive feeling. In addition, you're getting all the principles you would get in a private Gyrotonic equipment class – win/win.

Get to the root of the problem.

Imagine a place where you're able to achieve those things that allow you to lengthen tense muscles and strengthen weak areas simultaneously with more ease and awareness while being able to see and feel improvements within minutes.

How? Well, methods like Gyrokinesis use the body's anatomy in the most natural and organic way for it to be moved (i.e. the spiralling concept). We want to create space in the joints as much as possible before we move, continuously. With that comes muscular length, strength, alignment, and suppleness – some of the methods' main principles.

Increases pelvic mobility.

Pelvic mobility and range is highly significant for movement (along with core stability). In dance, the pelvis is constantly being challenged and fully utlized, which could develop into fatigue and 'overworking'. Maintaining this kind of strength is difficult and so the hips will need some sort of recharge.

Furthermore, the Gyrokinesis Method focuses heavily on range of the pelvis (like in the Arch and Curl) and how to release its attachments to improve posture, alignment, and reduce back pain. Exercises are based sitting on a chair so you can safely mobilize the pelvis and spine. Great for those who spend a lot of time building websites and networking online.

Move without pain.

Dancers must learn how to maximize their movement potential without compromising the body or creating unnecessary pain.  Pain often comes from poor alignment, overuse, fatigue, or worst, ignoring the root of the problem. Fortunately, there are ways around working without too much pain.

The Gyrokinesis method was originally designed for dancers who needed to be educated about 'how to move without pain' and to create awareness of self. Once we become more aware of our body in movement, we can adhere to this principle. This method also helps dancers to find true rotation and balance without impact.
---
Like the Gyrokinesis Method but want to know more about the Gyrotonic Method?
---