31 March – 4th April, 2022
Finca del Alamo
Almería, Spain
Happy new Year! This week I officially released details of my upcoming wellness weekend in my Newsletter and on Instagram, and I'm very much looking forward to it. This long weekend will consist of Yoga, Pilates, and GYROKINESIS® classes alongside massages and outdoor activities to explore the hills and beaches within the Almería region over 4 days – excellent for a Spring Reset.
Want to join? See all the details below <3
Almería is one of the driest, warmest regions in Europe. It's a 30-minute drive to the sandy beaches and coves of the Cabo de Gata.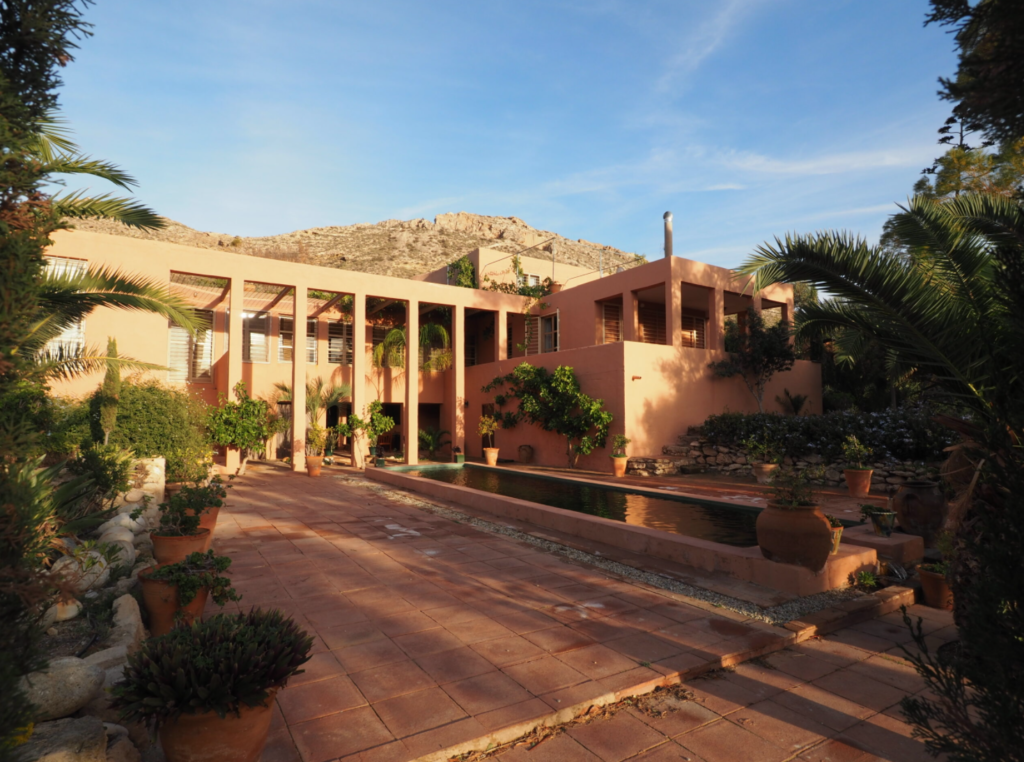 ---
I have invited some of the best teachers I know to carry the goal of recharging and revitalizing bodies as they should be. All teachers have over 10 years experience working with different abilities, ages, and levels. Each day you will have two classes with a nature hike in the hills or around the beaches of Cabo de Gata in between.
The teachers and I want you leaving feeling relaxed, connected, toned, and mobile. This is important to our overall health and will be pertinent when returning to our routine, our 'normal' world. The more we become in tuned with ourselves and feel good in our bodies from the inside out (not from the outside in), we're able to take on challenges in a better light.
The villa location at Finca Del Alamo is one of a kind. It boasts a main house and several apartments with double and twin beds. There is a pool and a lounge area surrounded by mountains and palm trees. My favorite part is that it has its own yoga studio so students can comfortably enjoy class away from uneven pavement and grassy areas. We will then have the opportunity to be nourished everyday by a wonderful vegetarian chef.
I have also been coming to this area over the last 7 years, so this is also a way to share not only my teachings but the unhurried bliss that is southern Spain. I will lead the group to some of my favorite hiking trails around the hills and through the beaches. We will be about a 30 minute drive to one of the best beach areas in Europe.

Moreover, late March and early April is the perfect time of year in this region to feel warmth and the sun without overheating, which is excellent for moving around and relaxing comfortably.
---
For full information on rates, teachers, travel, schedules, head to the Spring Reset 2022 page.
---