It wasn't until very recently, in my 30's that I suddenly had this moment, where I was like, 'Wow, I'm just sitting at a desk all day […] let's think about how I can bring dance back into my life.
Meet Rhea Sheedy – a Royal Academy of Dance qualified instructor who founded and developed Ballet Fusion, which has a huge emphasis on fitness, mental health and wellbeing.
---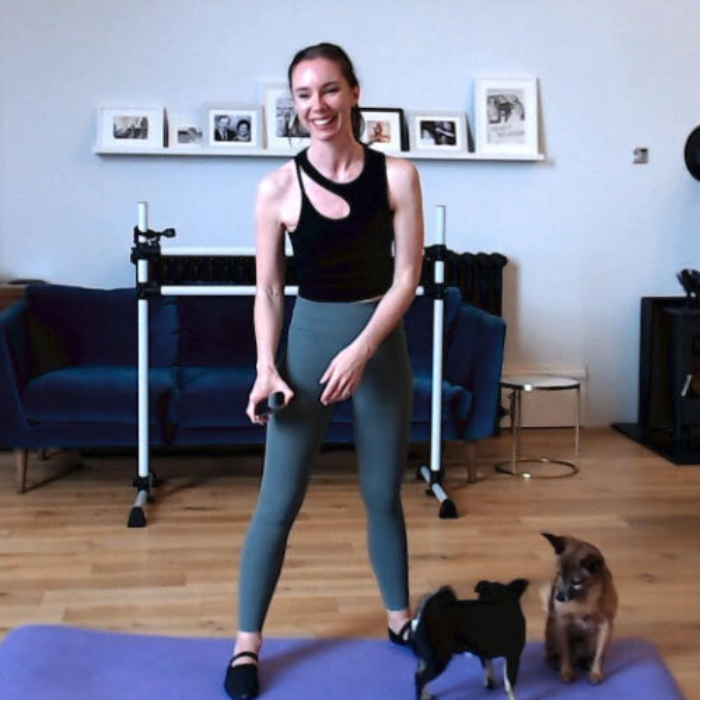 Rhea's lovely PR, Georgia Anderson, kindly got in touch with me a few months back to have Rhea and I virtually meet. Given the theme of The Movement Blog, this was a great idea. I love getting to know people and hearing their stories on how they transitioned into what they're doing now – be it movement, wellbeing, or both.
Rhea's journey began in ballet so her return to ballet as a teacher, after years of office work, gave her a new and positive outlook on fitness and mental wellbeing. The goal of Ballet Fusion is to provide a relaxed and friendly environment and make you feel great afterwards.
Listen to Rhea's story about starting Ballet Fusion, its goals, and how you can join in person and online too!
---
Follow Rhea